Fun Christmas ornaments at Caribbean Beach Resort
Merry Christmas, folks! Last week, we took a look at the Christmas decorations of Caribbean Beach Resort. Now, we're looking at the fun, whimsical ornaments gracing the trees!
A fun family of flamingos hang out in the Christmas trees of Caribbean Beach Resort.
This one holds a tropical drink. We think it's a Pina CoLAVA -- maybe she wants another for her OTHER hand?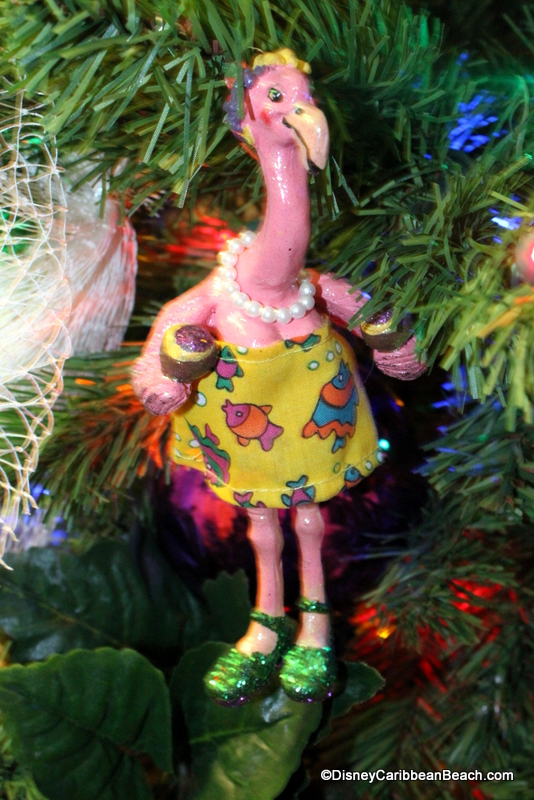 Pina colada flamingo ornament
This one has its beach bag ready, with green polka-dot swimsuit! It was an itsy bitsy, teenie weenie...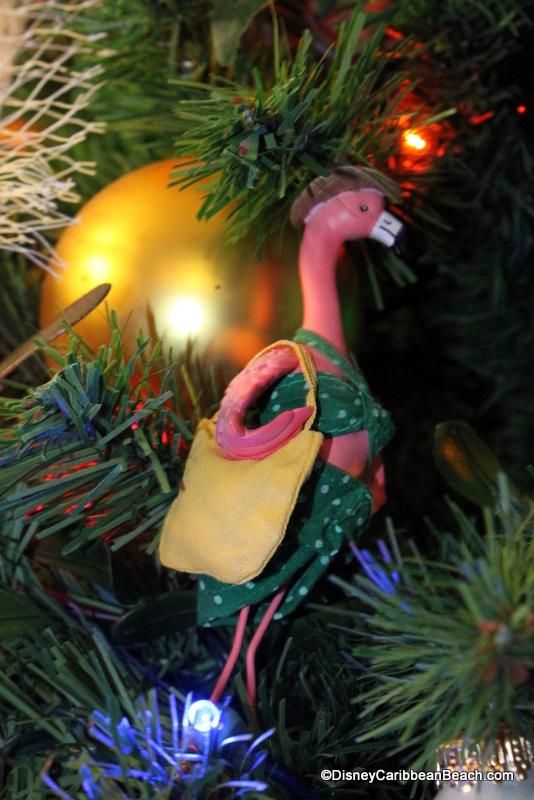 Beach bum flamingo ornament
Surf City, here we come! This flamingo dude is ready to catch some waves!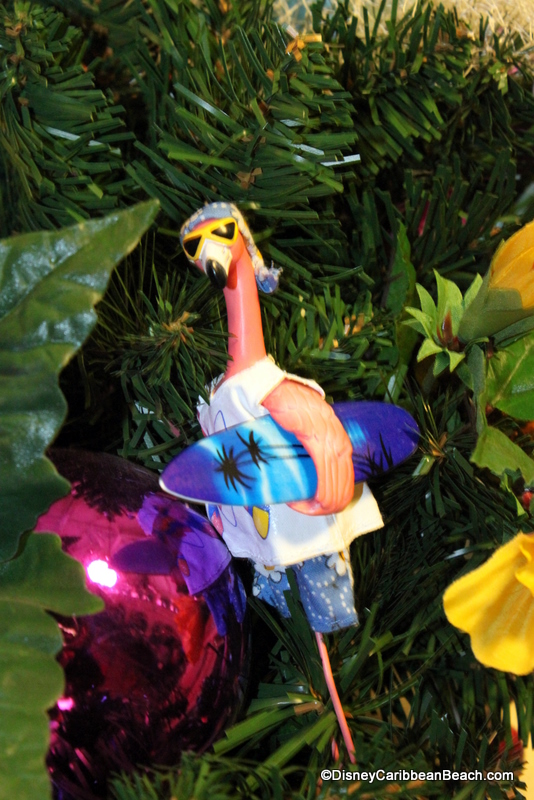 Surf's up flamingo ornament
Another tropical bird resides at Caribbean Beach too! It's a Hawaiian parrot, doing the hula and telling you Mele Kalikimaka, on this bright Hawaiian Christmas day!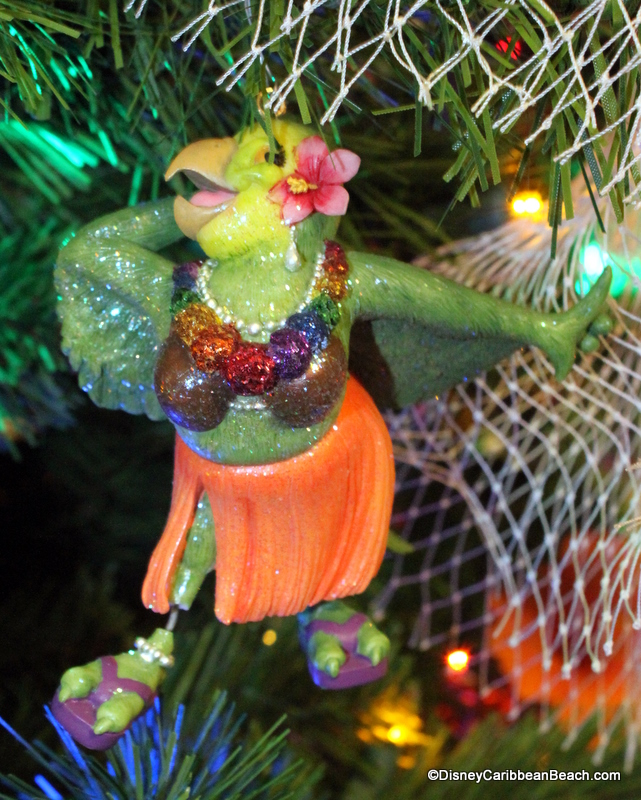 Hula parrot ornament
Now, let's dive "Under da Sea" to check out this colorful seahorse!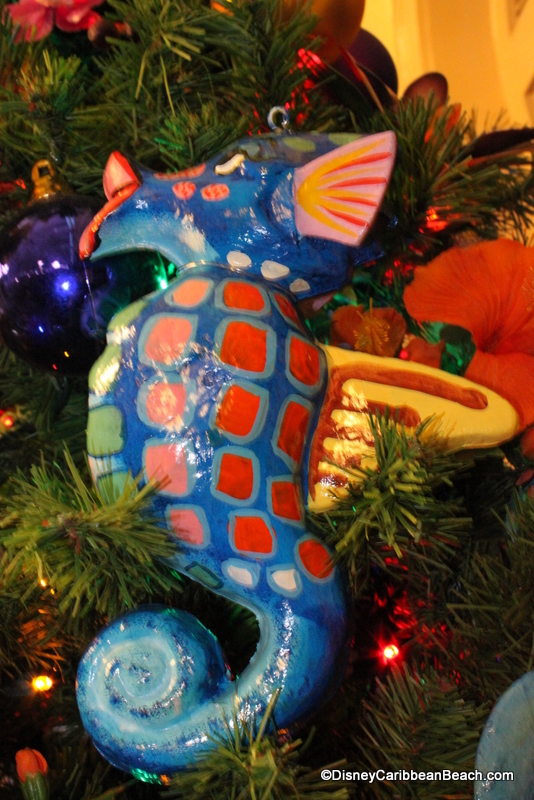 Seahorse ornament
And whoa dude, it's time to hitch a ride on the EAC with a couple tropical-looking sea turtles!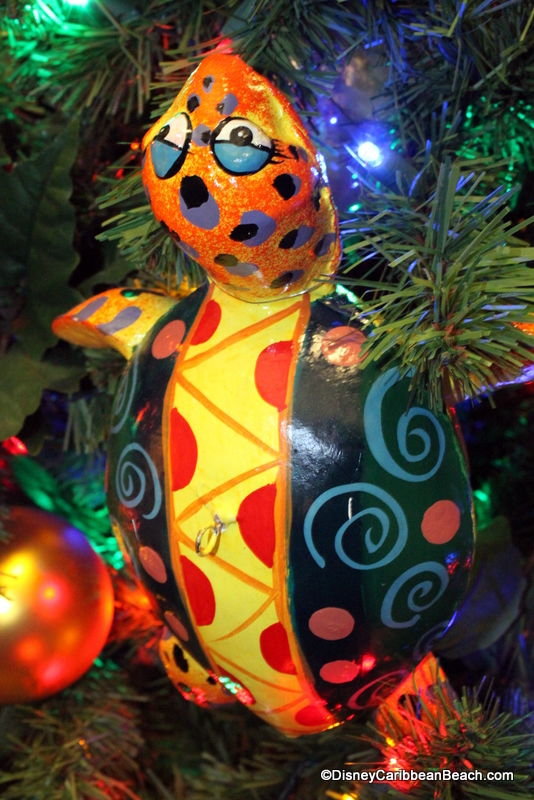 Sea turtle ornament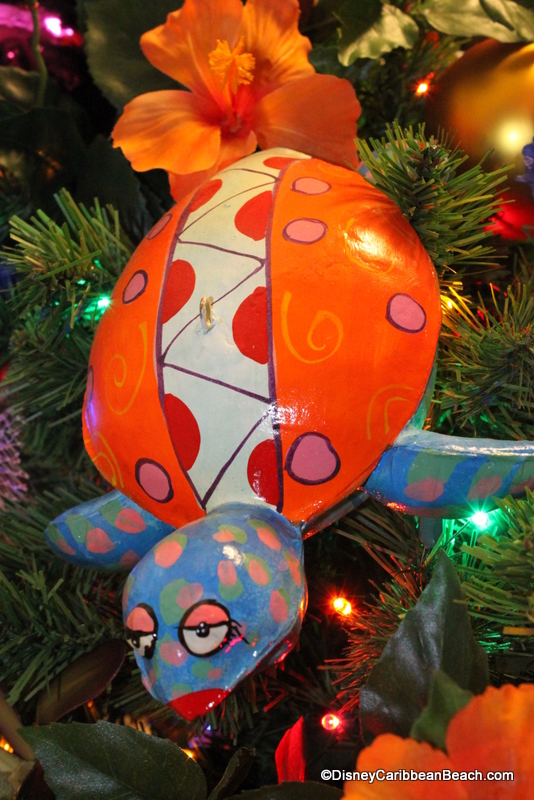 Sea turtle ornament
Thanks for checking out the fun ornaments of Caribbean Beach Resort!
And, be sure to check out resort Christmas decorations at some other Disney World resorts: Animal Kingdom Lodge, Wilderness Lodge and Contemporary Resort!
Do you love Disney's Caribbean Beach Resort? Join fellow fans over on our facebook page and follow us on our twitter feed @DisneyHotelsFan.