Dining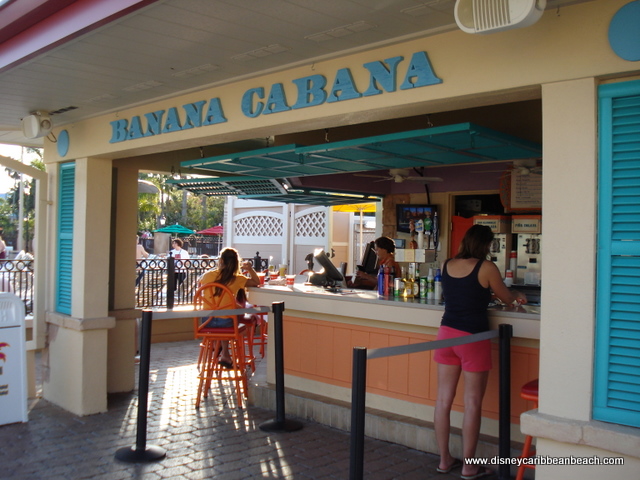 Stop in at the Banana Cabana by the Pool!
Caribbean Beach Resort has ample dining options--you definitely won't go hungry here! Most dining is located at Old Port Royale.
Old Port Royale is CBR's food court
Shutters is CBR's table-service (or "sit-down") restaurant
Banana Cabana is CBR's theme pool bar
Blue Runner Pizza and Meal Delivery is CBR's room service option. It offers pizza and beverages in the evening.