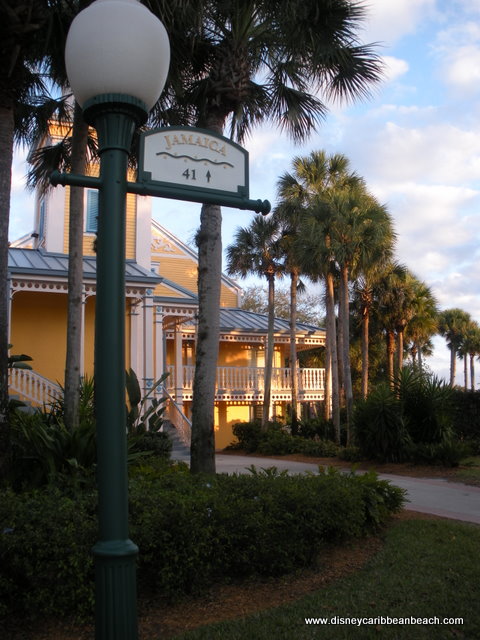 Trinidad North, Trinidad South, Martinique, Barbados, Aruba, and Jamaica–where do YOU want to stay?
All of the Caribbean Beach Resort villages are beautiful, and have their own flavors, architecture, and identities.
They're all packed with amenities as well. The villages have their own guest laundry facilities, quiet pools, bus stops, and beaches. Barbados, Jamaica, and Trinidad N/S have their own playground play areas as well. Though you'll have to head over to Old Port Royale for food and shopping, it's often a beautiful walk.
An internal bus circles the resort to move folks around from the villages, to Old Port Royale, to the Custom House.
Explore with us as we "cruise" around each of the Caribbean villages represented by CBR!