Calypso Trading Post and Straw Market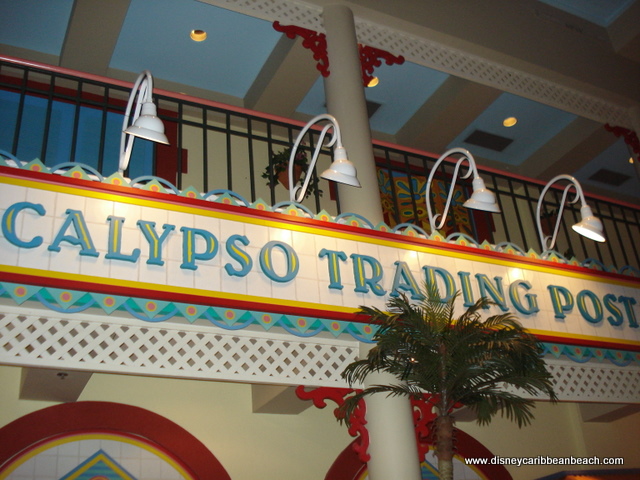 Calypso Trading Post
The Calypso Trading Post (and the Calypso Straw Market, right outside) are located in Old Port Royale Centertown between Martinique and North Trinidad. The Straw Market leads right into Market Street, CBR's food court.
The shops sell Disney merchandise, plush toys, Caribbean Beach Resort souvenirs and clothing, a small selection of groceries and sundries, wines and bottled beers, bathing suits, ibuprofin, band-aids, etc. If there's something you forgot to pack, this is the place to find it!
Also stop here to pick up your packages sent through Disney Package Delivery.
See our Activities & Amenities image gallery for lots more pictures of the Trading Post and Straw Market!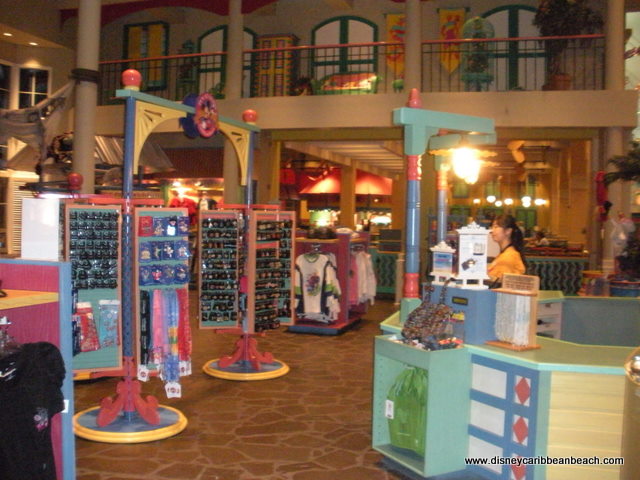 Calypso Straw Market