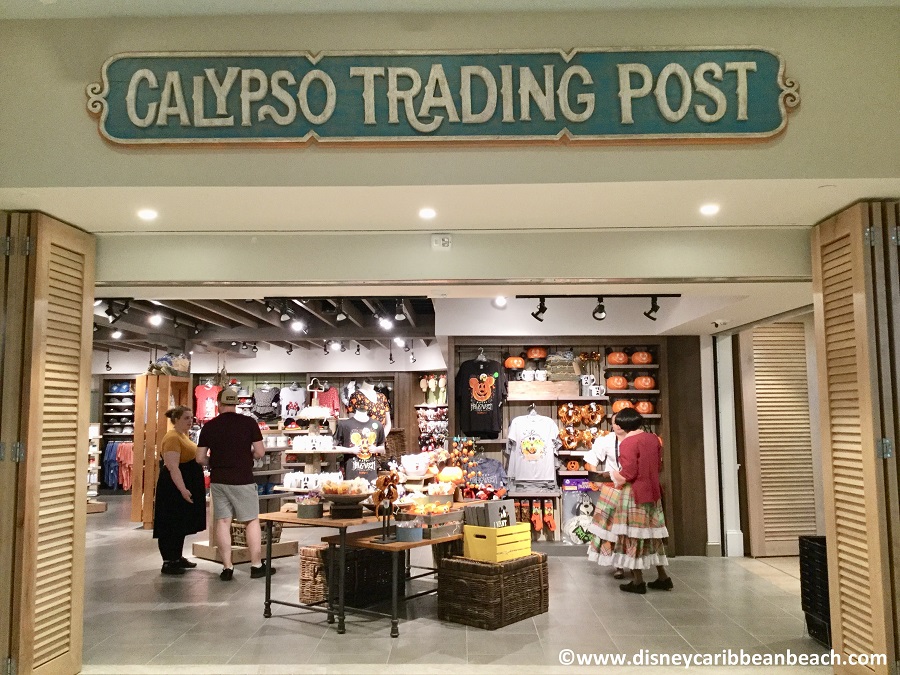 The Calypso Trading Post are located in Old Port Royale.
The shops sell Disney merchandise, plush toys, Caribbean Beach Resort souvenirs and clothing, a small selection of groceries and sundries, wines and bottled beers, bathing suits, ibuprofin, band-aids, etc. If there's something you forgot to pack, this is the place to find it!
Also stop here to pick up your packages sent through Disney Package Delivery.
See our Activities & Amenities image gallery for lots more pictures of the Trading Post and Straw Market!