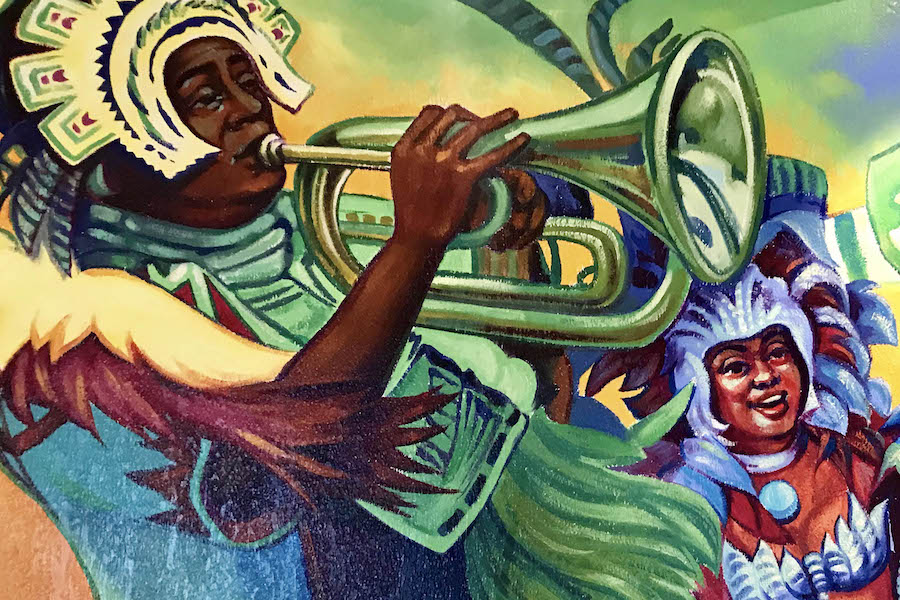 The new quick service location at Caribbean Beach Resort – Centertown Market – is slated to open this fall at Caribbean Beach Resort and today Disney gave guests a sneak peek at the new artwork that will be the centerpiece of the new restaurant.
Centertown Market is styled as an indoor street market and the artwork – including the mural – was inspired by festivals in the islands and the Caribbean.
According to Disney, "the mural depicts a street parade complete with music, dance and lavish costume pieces made from feathers and colorful hand-cut and fringed crepe paper."
That's not the only new artwork that you'll see at the updated resort.
Guests visiting Sebastian's Bistro – the new waterfront table service location that is also slated to open this fall – will be greeted by a screen of hand painted fishing floats when they enter the restaurant.
Are you looking forward to the new dining experiences at CBR? Let us know with a comment.
Do you love Disney's Caribbean Beach Resort? Subscribe to the monthly Disney Hotels Fan newsletter! Join fellow fans over on our Facebook fan page and follow us on our Twitter feed @DisneyHotelsFan!