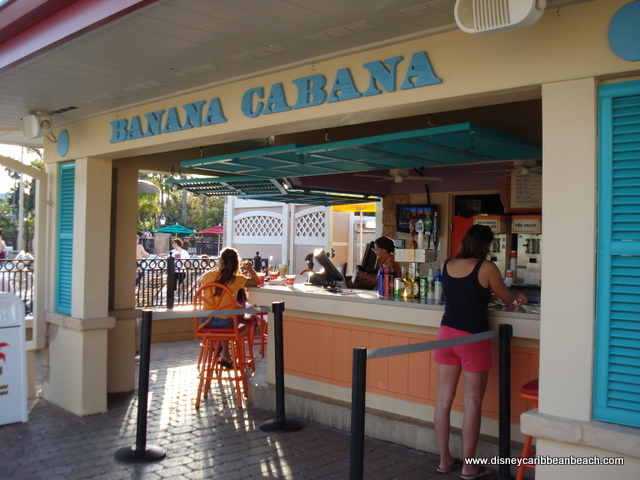 Walt Disney World Vacations are filled with sights and sounds and tastes that all act in a sensory symphony to transport you away to another place. At Disney's Caribbean Beach Resort one of the most beloved and relaxing activities is simply lying by the pool under the sun with a sweet cocktail in hand.
But how does one capture that joy of the vacation when back at home? Why not whip up a batch of my favorite Caribbean Beach Cocktail from Banana Cabana. Even if you don't have a pool handy, you can sit out in a lawn chair wearing your big beach hat, close your eyes and relax.
Here's how to make the tart and sweet Poolside Lemonade!
Grab a 8-10oz glass and build your cocktail over ice. Once all your ingredients are there cover with a cocktail shaker and shake it up to a nice froth. Garnish it with a lemon wedge and you're ready to go! MMMmmmm… delish!
0.75 ounce Bacardi O
0.75 ounce Bacardi Razz
4 ounces Sweet & Sour
splash Sprite
splash Grenadine
Will you use this recipe to escape the everyday and head back to your favorite Orlando resort? Leave me a comment and let me know!