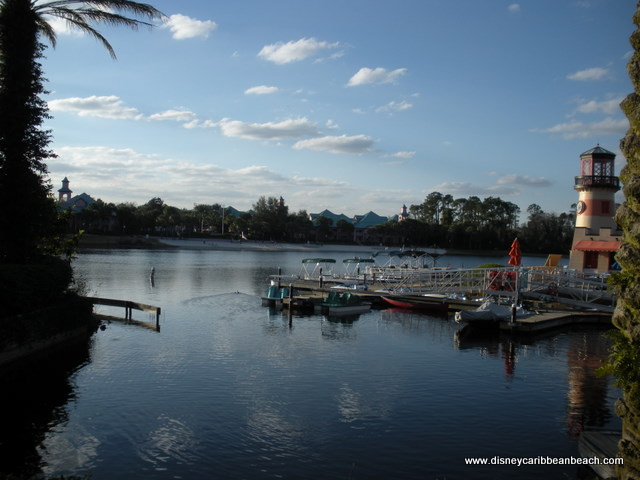 We find little more relaxing than renting a boat in Disney World–especially when we get to head out onto Barefoot Bay, which is one of the more secluded of the Disney lagoons.
But if heading out on the seas isn't for you, grab your family and snag a few bikes for a couple of trips around the 1.4 mile promenade around Barefoot Bay. That's surely a way to work up your appetite for Market Street later on!
The marina's opening hours change seasonally, but usually run from around 10am-5pm. Pricing is in the image below. Please visit our Activities & Amenities gallery for more photos!
UPDATE: As of March 2, 2014 guests will no longer be able to rent Pontoon boats or SeaRaycers at the resort. The company responsible for the boats has decided to end the service.
Please note:
In Montauks, driver must be at least 18 years old, and there is a 6-person max
In Pontoons, driver must be at least 18 years old, and there is a 10-person max
In Searaycers, driver must be at least 12 years old and there is a 320 lb. max
In canoes, pedalboats, or sailboats, you must be at least 12 years old to go alone, and sailing experience is required for sailboats
Helmets are required for lone bicyclers under 16 years old
Surrey bike drivers must be at least 18 years old