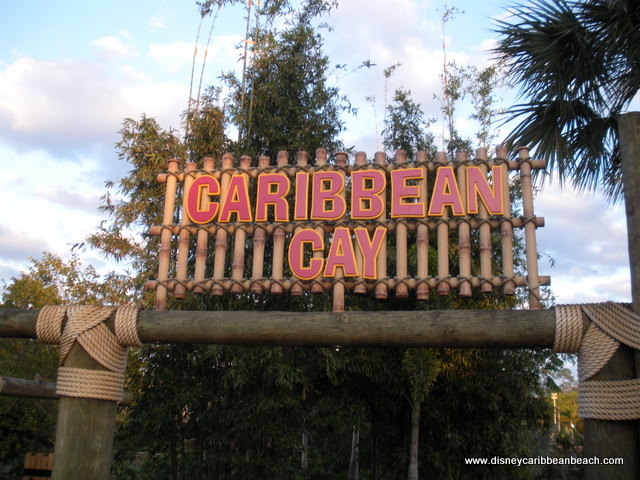 The summertime heat in Orlando can melt even the toughest Disney fan after spending part of the day in the parks. So now that you've made it back to the resort you just want to cool down, relax, and regroup before you melt into the concrete. Lucky for you we've compiled a list of our favorite ways to cool down at the Caribbean Beach Resort.
Our first choice is somewhat obvious, but we choose the Olde Port Royale Pool. This zero entry pool features water cannons, an 82-foot long water slide, and an aqua play area for the kids. It's the perfect place to spend the afternoon.
While at the pool, you could indulge in our next favorite way-to-stay-cool suggestion – a frozen drink from the Banana Cabana pool bar. While the kids frolic in the shallow end of the pool, you can sip on a Pina Colava or an Orange Dream. The bar also has non-alcoholic frozen beverages.
If you're looking for somewhere to just grab a hammock and relax, head over to Caribbean Cay where you'll find white sandy beaches (no swimming in Barefoot Bay!) and everyone's favorite tropical nap spot – the hammocks! If you can find an empty one, grab it and wait for the calming tropical breezes to cool you down. We've found this cool down option works best when one has a Pina Colava in their hands.
But, if relaxing poolside or at the beach isn't your style you can always head to Barefoot Bay Boat Yard and Bike Works and rent a boat for a sail around Barefoot Bay. There are several boat options available for rent, including pontoons, Montauks, sail boats, pedal boats, and canoes. Once you're sailing the Bay and the ocean breeze is blowing through your hair, we're certain you'll feel cool and relaxed and ready to take on another park!