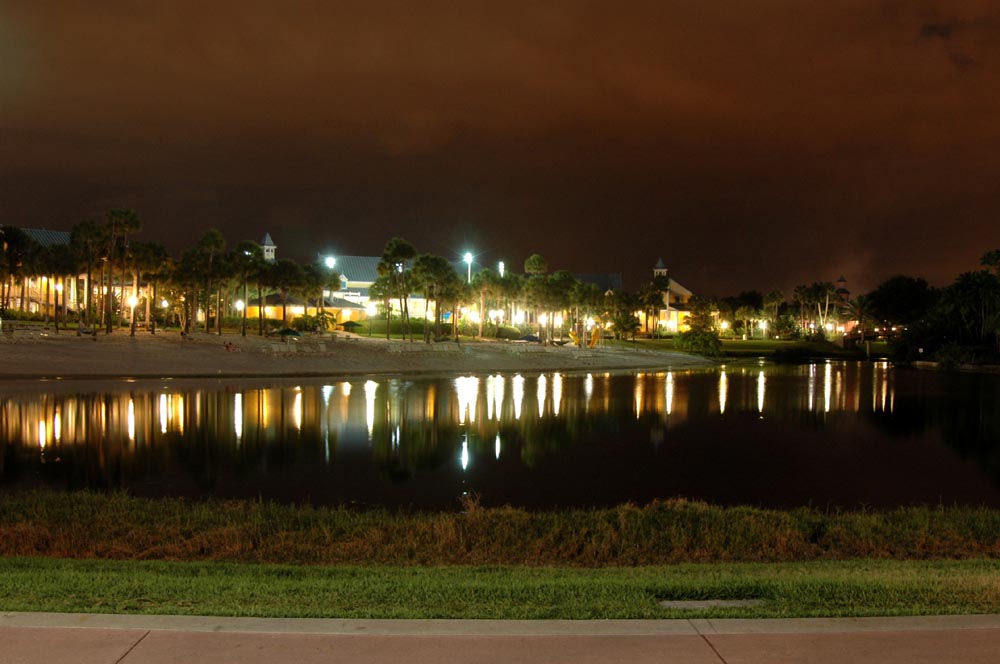 Some nights, when staggering back to the room after a fun filled day at the Parks, all I can think about is getting something to fill my tummy before my head hits the pillow. After all, all that magic can be exhausting! However, as a Disney Moderate Resort, the Caribbean Beach doesn't have a full room service menu. That means that as long as it's not too late, it's time to order a Pizza from Blue Runner Pizza and Meal Delivery.
Blue Runner is Disney's answer to your home town pizza delivery, and will rush a pizza and some beverages straight to your hotel room door daily between the of 4:00 PM to 11:30 PM. Upon arrival you'll find a menu in your room with instructions to call and order.
Menu:
Island #1 – Large Cheese Pizza – $13.99
Island #2 – Large Pepperoni Pizza – $15.49
Island #3 – Large Pepperoni, Ham, Pork, and Ground Beef – $17.99
Island #4 – Large Cheese, Red and Green Peppers, Onions, Tomatoes, and Mushrooms – $17.99
Additional Offerings:
Chicken Wings – $7.49
Boneless Chicken Wings- $7.69
Beef and Blue Sandwich – $9.19
Turkey BLT Sandwich – $8.99
Appetizers:
Six Bread Sticks with Marinara – $5.99
Garden Salad – $3.99
Desserts:
Cheesecake – $3.59
Chocolate Cake – $3.59
Assorted Beverages:
Coke, Diet Coke, Sprite (2-Liter Bottles) – $3.49
Dasani Water (1.5 Liter Bottle) – Lg $3.49, Sm $2.50
Budweiser or Bud Light – $5.25
Coors Light or Miller Light – $5.25
Heineken or Corona – $5.25
Pinot Grigio or Merlot – $6.95
Shiraz – $6.95
White Zinfandel- $6.95
1/2 Bottle Chardonnay – $10.95
1/2 Bottle Merlot – $10.95
Don't forget that there will be a $3.00 delivery charge, applicable sales tax, and an 18% service charge added to all orders.
What do you eat late night at Disney? Leave a comment and let me know!