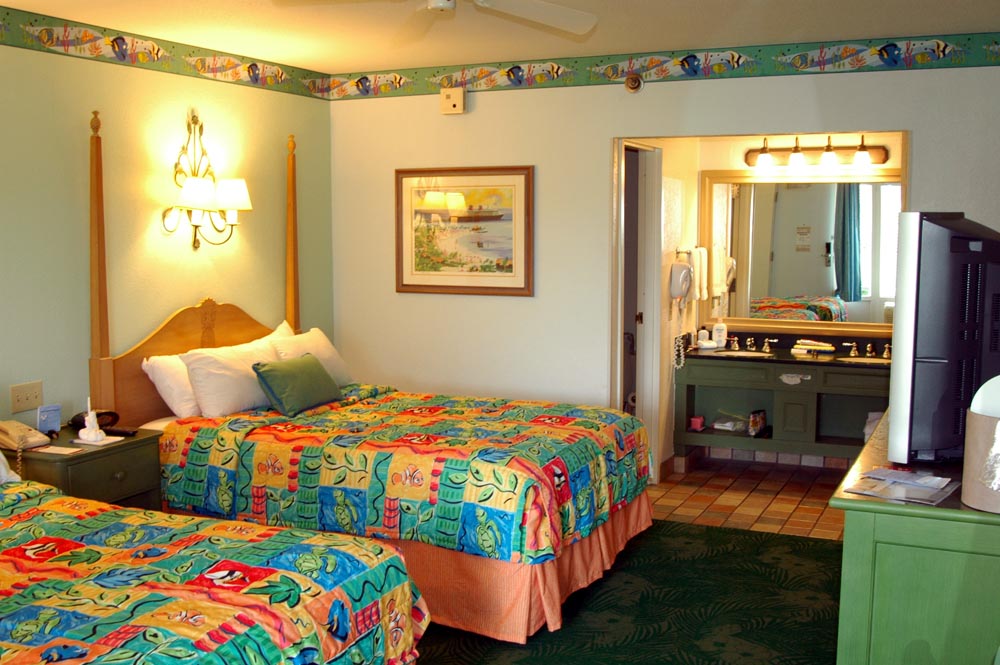 A great late-night dining option at Caribbean Beach Resort is Blue Runner Pizza and Meal Delivery. Available from 4 p.m.-11:30 p.m., the pizza delivery is CBR's "room service."
allears.net has a menu posted that includes several types of pizza, salad, breadsticks, cheesecake, chocolate cake, Coke products, beer and wine.
Keep in mind that a $1 delivery charge and 18% service charge will be added to your bill, along with sales tax. So this may be one of the priciest pizza deliveries you've ever had. A pizza counts as 2 meal credits on the Disney Dining Plan, but facebook fan Keith K. told is that it can feed 4+!
If all those extra fees sound too steep, then we recommend you head down to the Market Street Food Court, which is open until midnight.
Have you ever had pizza delivered by Blue Runner? What's your review? Leave a comment below!
Do you love Disney's Caribbean Beach Resort? Join fellow fans over on our facebook page and follow us on our twitter feed @DisneyHotelsFan.