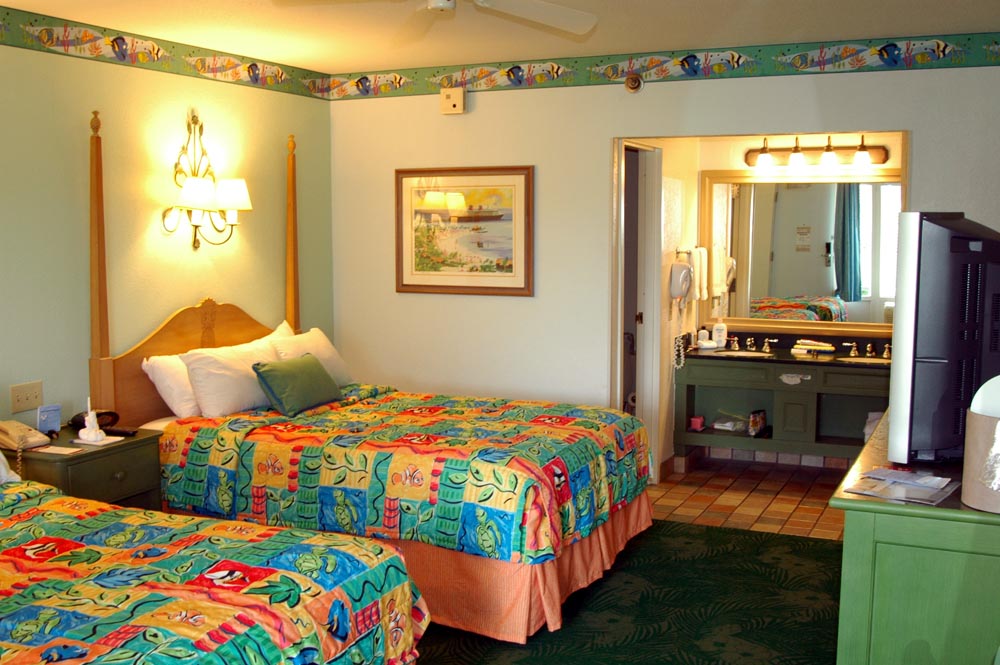 Who's ready to get cracking on planning their 2011 Disney World Caribbean Beach Resort vacation? Me, me! Let's go now!
Well, it takes time and money to make it happen. So, what sort of room rates can you expect at Caribbean Beach Resort in 2011?
Room rates are up slightly for 2011 over 2010, as expected. Depending on room type and time of year, you can expect to pay anywhere from $154 per night (for a Standard room during Value 1 Season) to $309 per night (for a Pirate-Themed Water View room during Holiday Season).
If budgeting is on your mind, savings are available. Room-only discounts are currently available for select dates.
See rates from mousesavers.com for Standard, Water View and King Bed here, and rates for Preferred Location, Pirate-Themed Standard, and Pirate-Themed Water View here.
When do you plan to stay at Caribbean Beach in 2011? Leave a comment below!
Do you love Disney's Caribbean Beach Resort? Join fellow fans over on our facebook page and follow us on our twitter feed @DisneyHotelsFan.