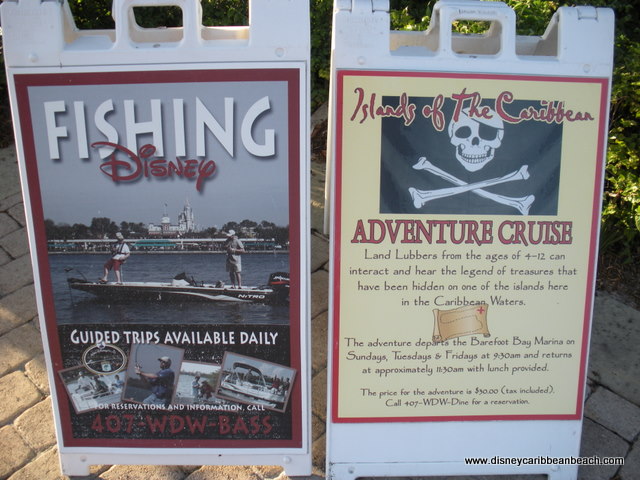 If your kiddo is into pirates, enjoys the Pirates of the Caribbean movies, or just plain likes to be out on the water being a kid, think about surprising him or her with this cruise!
According to the sign:
Land Lubbers from the ages of 4-12 can interact and hear the legend of treasures that have been hidden on one of the islands here in the Caribbean Waters.
This adventure departs the Barefoot Bay Marina on Sundays, Tuesdays, and Fridays at 9:30am and returns at approximately 11:30am with lunch provided.
The adventure will cost $30.00 (tax included); to reserve, call 407-WDW-DINE or 407-WDW-PLAY for a reservation.