Welcome to Disney's Caribbean Beach Resort Fan Site! For this blog post, we'd like to cover a few of our favorite tips and tricks from our stays at CBR: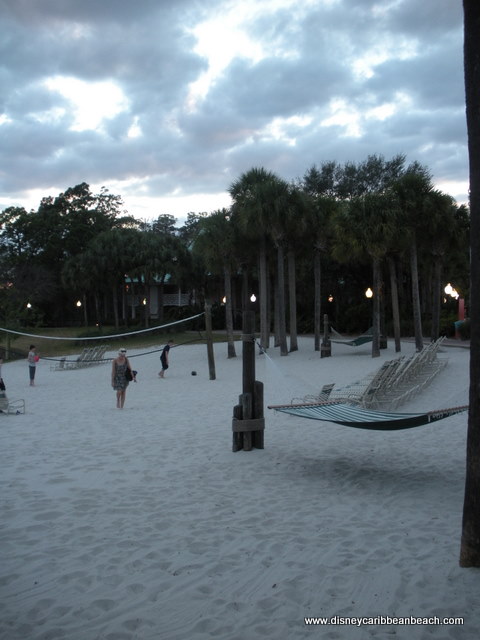 Choose Your Room Requests Wisely
While we think every room at Caribbean Beach Resort is great, there will always be attributes of some that will work better for you. For example, Trinidad South is quiet and secluded, but it's a hike to get to the theme pool; and Martinique is in the middle of the action, but the added noise and foot traffic might not be to your liking.
Other concerns are whether or not you'd like to be able to see parts of Illuminations from your village and the location of bus stops and quiet pools in each village. Check out our ideas about the best rooms in the resort here on our Caribbean Beach Resort Rooms page, and be sure to visit our FAQ page for more general information.
Understand the Bus System
Caribbean Beach Resort offers transportation to all of the Disney theme parks, but your spot in the pick-up order can impact whether or not you get a seat if the resort is busy! A good rule of thumb is to remember that the "first stop" can be either Martinique OR Jamaica, depending on the bus. Usually, Barbados is the last drop off and Martinique is the first pick up, but the Jamaica-to-Trinidad loop is also in play once in a while. Call the resort ((407) 934-3400) and ask exactly what section you should request based on what the bus routes will be at the time you're visiting.
Build in a "Resort Day"
We think Disney's Caribbean Beach Resort has a lot to offer its guests! And when the hectic surroundings of the theme parks are getting stressful, it's always nice to have a "resort day" planned where all you have to do is relax!
Great activities to schedule on this day are visits to the main theme pool, a trip to Shutters or the Market Street Food Court, a few loads of laundry by the quiet pool, a picnic on Caribbean Cay, a pirate cruise for the kids, or even some fishing!
What are some of your favorite CBR tips?
This post is part of a Disney Blog Carnival over at DisMarks.com! If you like reading Disney blogs and articles — head over to the carnival to take a look at some other great posts!