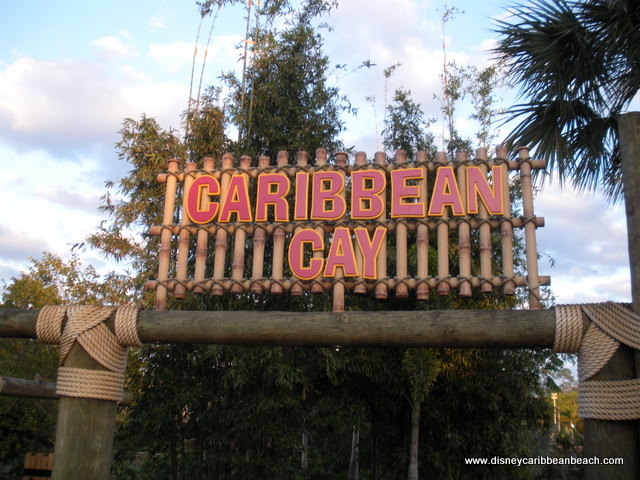 Once known as Parrot Cay because of the exotic birds imported there, Caribbean Cay is Caribbean Beach Resort's very own "discovery island."
Located in Barefoot Bay, with bridges from either side to Old Port Royale and Jamaica, Caribbean Cay is a lush oasis for relaxation, fun, or both! Visit with your kids while they race around the pathways and play Pirates with the old Spanish cannons; or take a sunset stroll with your sweetheart, pausing to swing on one of the covered swings while you watch the sunset.
Caribbean Cay offers picnic tables, hammocks, and play areas, as well as short walking paths and covered seating areas. We hope you like it there, as we think it's one of CBR's best kept secrets!