Christmas is a fun and colorful time at Caribbean Beach Resort! Let's go on a tour of some of the beautiful trees and wreaths you'll find around the grounds.
As you're arriving, you'll see greenery and colorful ornaments draped over directional signs.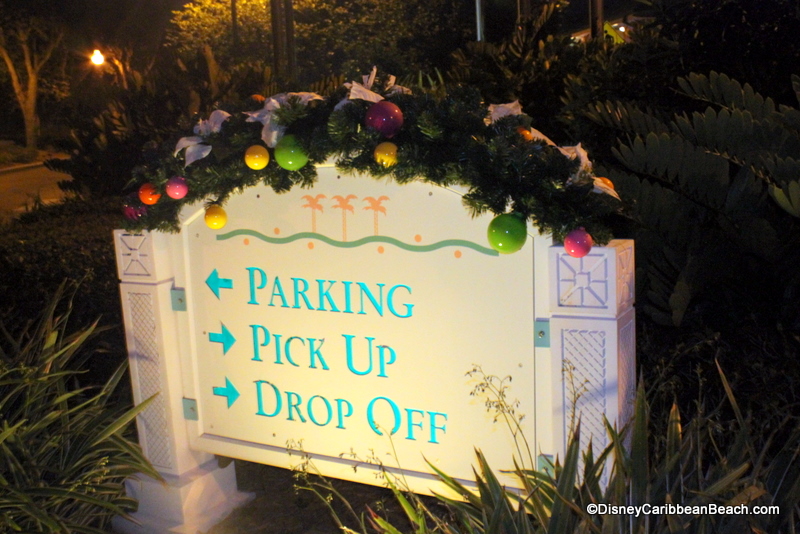 Now, head on over to the Custom House lobby. It's filled with two beautiful Christmas trees. Check 'em out!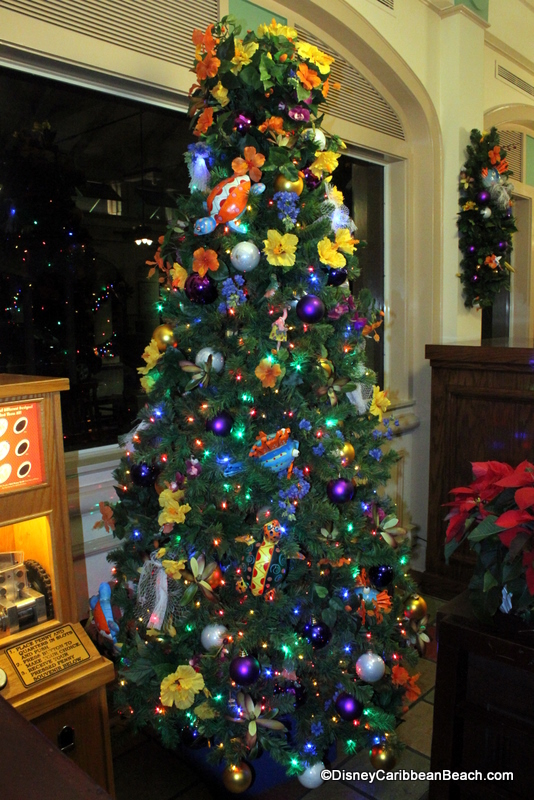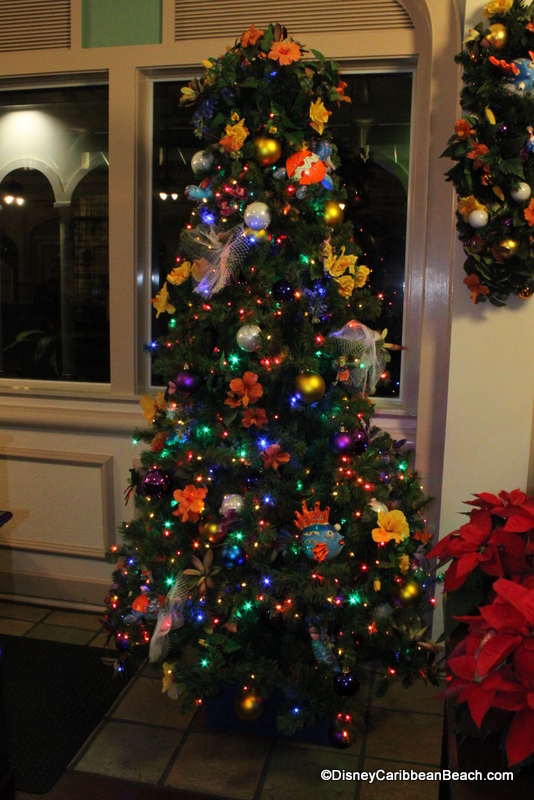 This fun garland hangs over the check-in area.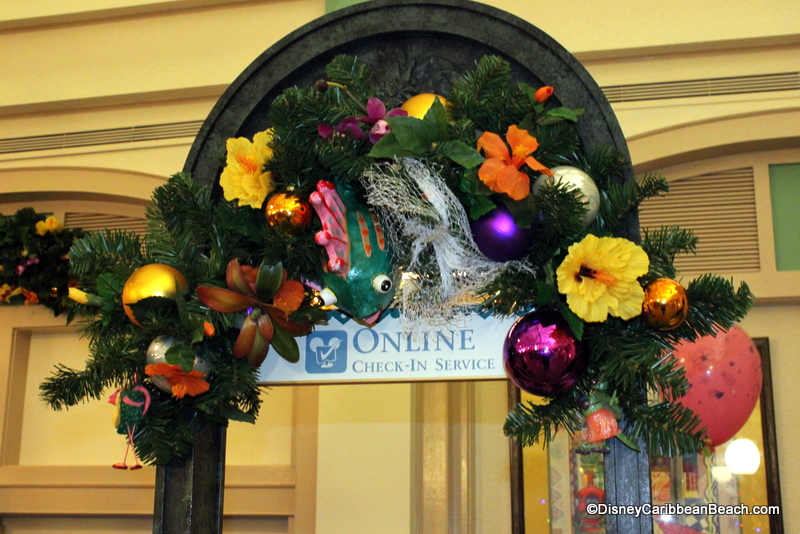 And a beautiful wreath hangs by the entrance.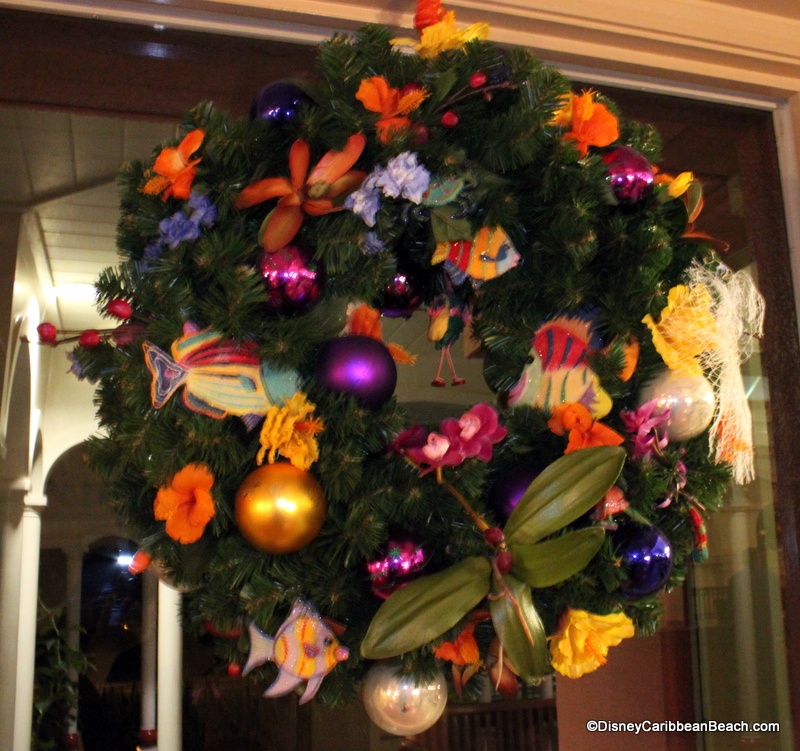 Now, let's head on over to Old Port Royale!
This gorgeous mini Christmas tree hangs out by the entrance to Calypso Trading Company.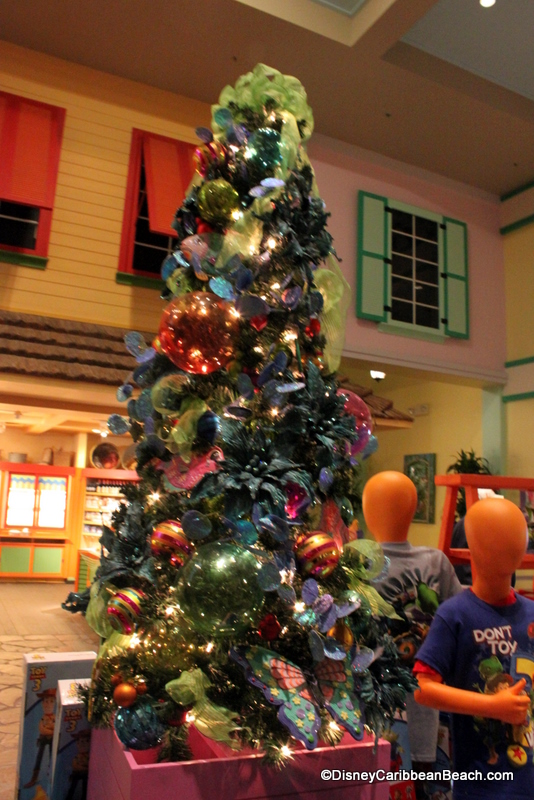 And this one watches over the food court.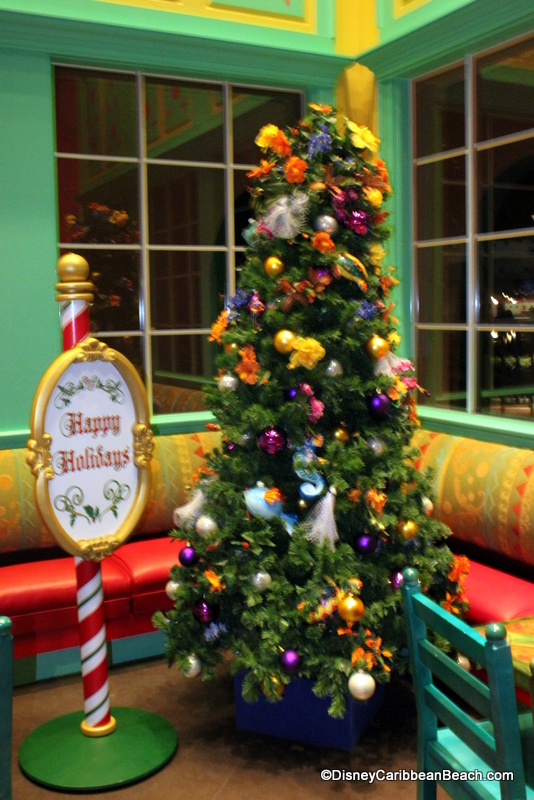 Finally, you'll spot this beautiful wreath on your way out of Old Port Royale.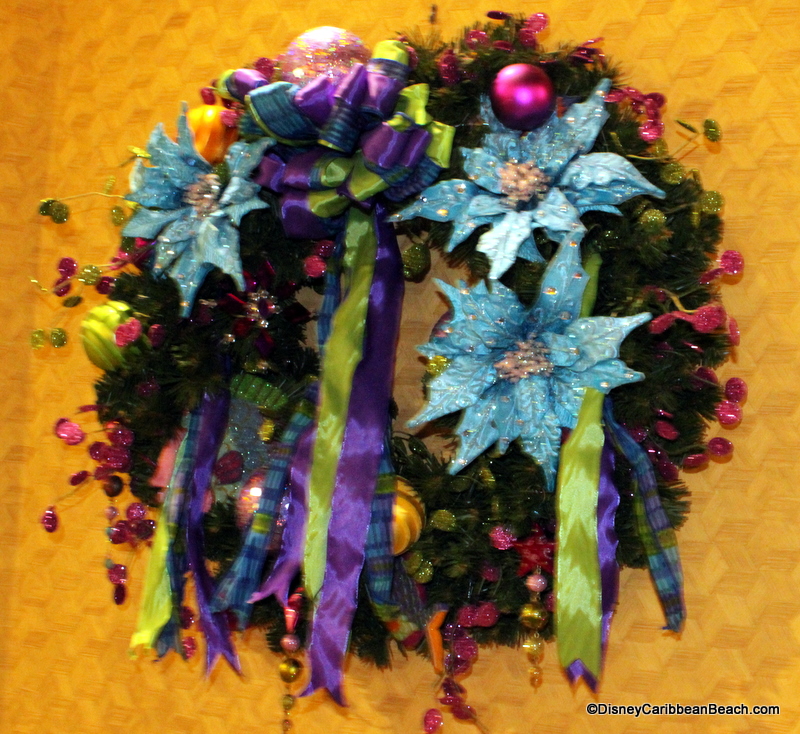 Next week, we'll take a look at some of the fun, whimsical ornaments gracing the trees!
And, be sure to check out resort Christmas decorations at some other Disney World resorts: Animal Kingdom Lodge, Wilderness Lodge and Contemporary Resort!
Do you love Disney's Caribbean Beach Resort? Join fellow fans over on our facebook page and follow us on our twitter feed @DisneyHotelsFan.