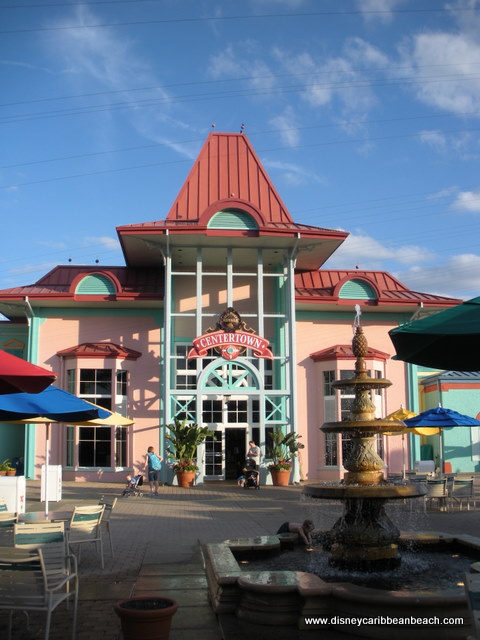 Unlike many of the beautiful Walt Disney World Resort you can choose from for your next Walt Disney World Vacation, Disney's Caribbean Beach Resort has a unique set up of buildings. The sprawling village complex has two main guest centers that you should know about, the Customs House and Centertown/Old Port Royal.
When you arrive at the resort you will first head to the Customs House. This is the building where you will check in, visit guest services, there are bellmen and you can get a taxi from here as well. Customs house is the main bus station for the internal service route that will take you to the villages that you're staying in.
There is no valet service at the Caribbean Beach, but it wouldn't fit into the style of this resort. If you have driven to Walt Disney World, you'll take your car right to the village where you room is located and be able to park nearby.
The other community center that you should know about is Old Port Royale, also called Centertown. It contains all of the recreational activities you can enjoy at the resort including dining at Shutters or the Market Street Food Court. There's shopping in the trading post and straw market, not to mention that this is where you'll find the large themed pool, boat rentals, and so much more! Centertown is the place for you to go for fun at Disney's Caribbean Beach Resort.
When choosing your Disney World Hotel, Caribbean Beach is a phenomenal resort that can meet the need of all types of families. Once you get to know your way around you're ready to relax in your tropical retreat.