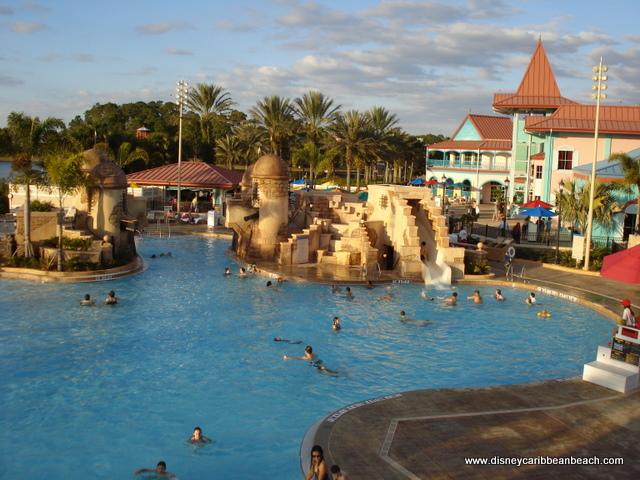 Summer is here, and the pools of Caribbean Beach Resort are calling your name!
At the center of the resort is the Old Port Royale theme pool — THE place to be on a hot summer's day. Renovated in 2008, it's basically a water park in its own right.
The pool is zero-entry, with a themed fort with water cannons and two water slides, including one that's 82 feet long!
There's also a big wading pool and an aqua play area for the kids.
And for the adults, there are two 12-person Jacuzzi hot tubs and the famous Banana Cabana pool bar!
And don't forget that there are also quiet pools in each of the villages — Aruba, Barbados, Jamaica, Martinique, Trinidad North and Trinidad South. These pools are a great place to swim laps or enjoy a relaxed swim with the family.
Do you love Disney's Caribbean Beach Resort? Join fellow fans over on our facebook page and follow us on our twitter feed @DisneyHotelsFan.