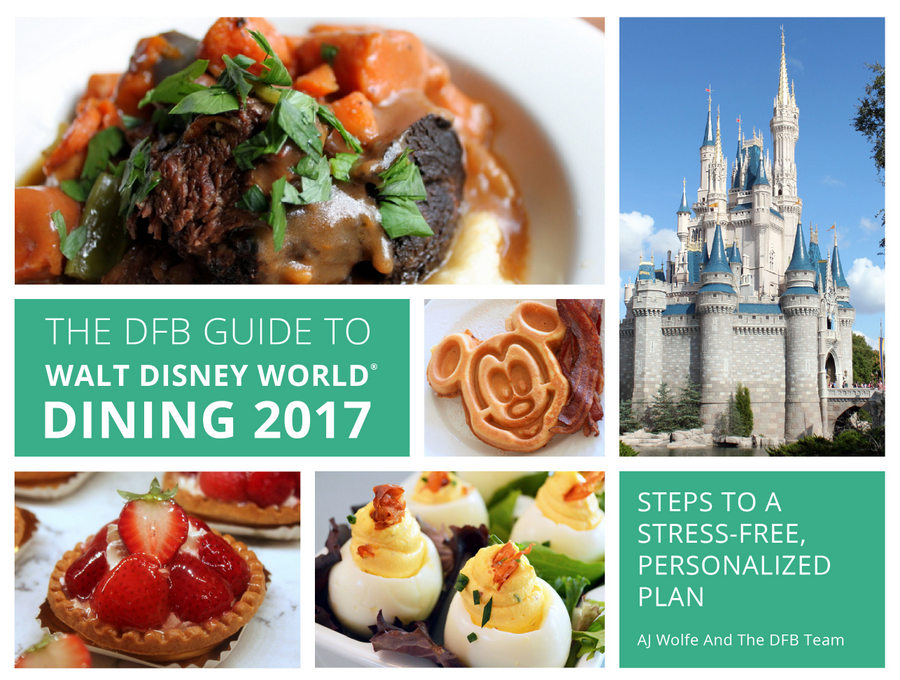 Our friends at the Disney Food Blog recently celebrate the grand launch of the DFB Guide to Walt Disney World 2017e-book!
The all-new, fully updated e-book is the perfect planning tool when you're thinking about making dining plans and Advance Dining Reservations for your next trip to the Walt Disney World Resort.
In the guide you'll find: a 5-Step Strategy for Disney Dining Planning; a comprehensive and in-depth look at EVERY Disney World restaurant, kiosk, bar, and lounge; seven sample one-day dining itineraries; and so much more!
The guide features over 600 pages of Disney Dining and Planning information, tips, reviews, and recommendations PLUS a "What's New at Disney World" section that covers all the new restaurants, menu updates, and more.
You'll also find DFB's recommendations for quick service, table service, and snacks; Disney Dining Plan cost analysis; and updated reviews!
To make your vacation planning easy, the e-book is instantly downloadable to a computer, smartphone, or tablet.
To celebrate the grand launch of the e-book you can get 20 percent off the cover price by using the code SAVE2017.
Do you love Disney's Caribbean Beach Resort? Subscribe to the monthly Disney Hotels Fan newsletter! Join fellow fans over on our Facebook fan page and follow us on our Twitter feed @DisneyHotelsFan!