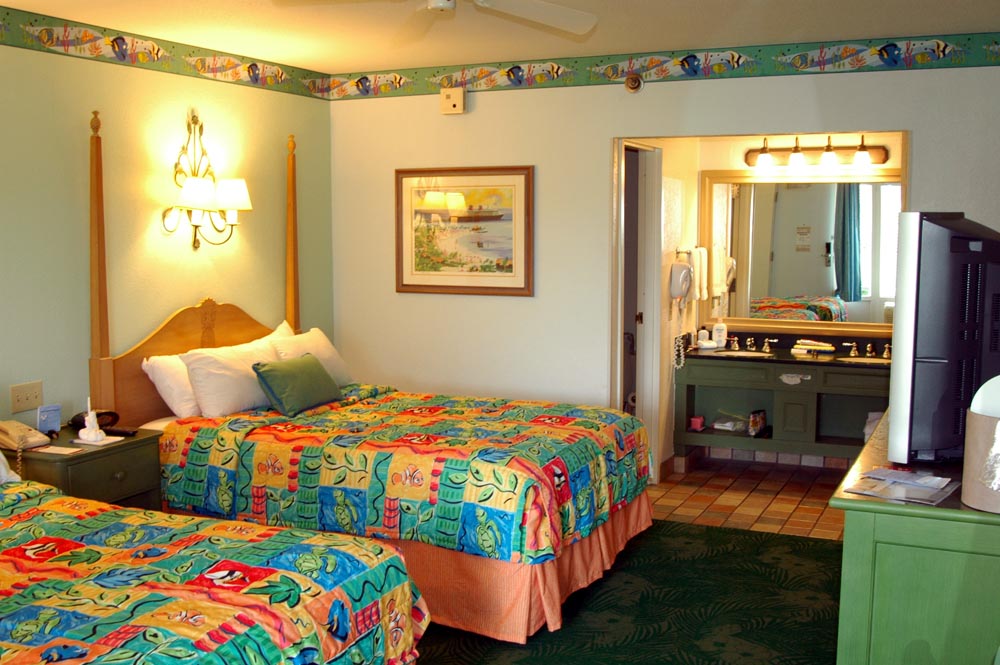 Orlando hotel deals are available for the best place to stay in Central Florida: Disney! When planning your Disney vacation, you will want to take advantage of deals on Disney World hotels, especially the terrific discounts that Disney's Caribbean Beach Resort is currently offering.
Right now, Disney is offering a Spring Savings discount, and guests can save 25% on the regular room rates when booking their room February 21 through March 8, April 13 through May 24, or May 28 through June 14, 2012.
For stays booked during From March 9-31 and May 25-27, visitors can receive 20% off the standard room rates at Disney's Caribbean Beach Resort.
There are also Annual Passholder Discounts that may be available, enabling visitors to save up to 35% off room prices. Certain exclusions and restrictions will apply. To get this discount, you must book your stay no later than March 8.
For other discounts, book a room between March 9-31 or May 25-27 and receive 25-30% off standard "rack" room rates. From April 12 through May 24 or May 28 through June 14, discounts of 20-25% off room rates are available. Book by February 8 for these deals to be effective.
Florida resident discounts are also available for rooms at the Caribbean Beach Resort. If you book your room by March 8, 2012, you can receive steep discounts of 35% off regular room rates.
Finally, there are Military Salute Discounts available through September 30, 2012, which permit active and retired military personnel to book a room-only reservation and receive discounts of 35% off standard room rates. Certain blackout dates will apply, and additional restrictions may be included.
Be sure to plan ahead if you enjoy staying at Disney's Caribbean Beach Resort. It's a good idea to take advantage of some amazing discounts to help you make the most of your money and your Orlando vacation.