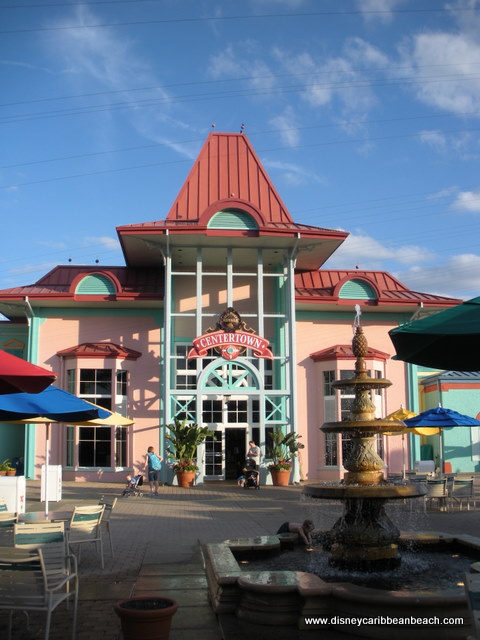 Disney's Caribbean Beach Resort has a fun-filled day of activities planned for Easter Sunday! The fun begins with a character meet-and-greet in the Old Port Royale Centertown Courtyard at 8:30 a.m. The meet-and-greet runs until 10:15 a.m.
During the character meet-and-greet there will also be an Easter Candy Scramble in the Old Port Royale Centertown Courtyard. This event begins at 9 a.m.
Other events planned for Easter Sunday include:
• 1 p.m. – What's In Your Easter Basket?
• 2 p.m. – Egg-citing Relay Games
• 3 p.m. – Springin' Pool Party
• 4 p.m. – Hoppin' Dance Party
• 4:30 p.m. – Easter Arts & Crafts
• 5:30 p.m. – Basket Toss
• 6:30-7:30 p.m. – Campfire on Martinique Beach
• 8:30 p.m. – Movie Under the Stars: Alice in Wonderland (animated) – next to Banana Cabana Pool Bar
If you're planning on being at Caribbean Beach during the Easter holiday weekend and want your kids to participate in these events, be sure to check at the front desk for exact times and locations. As with any special events, times may change and the weather might also be a factor for the outdoor events.
We would love to hear about your Easter Sunday fun if you're at the Caribbean Beach Resort for the weekend! Leave us a comment and let us know what was the most fun.
Do you love Disney's Caribbean Beach Resort? Join fellow fans over on our Facebook fan page and follow us on our Twitter feed @DisneyHotelsFan!