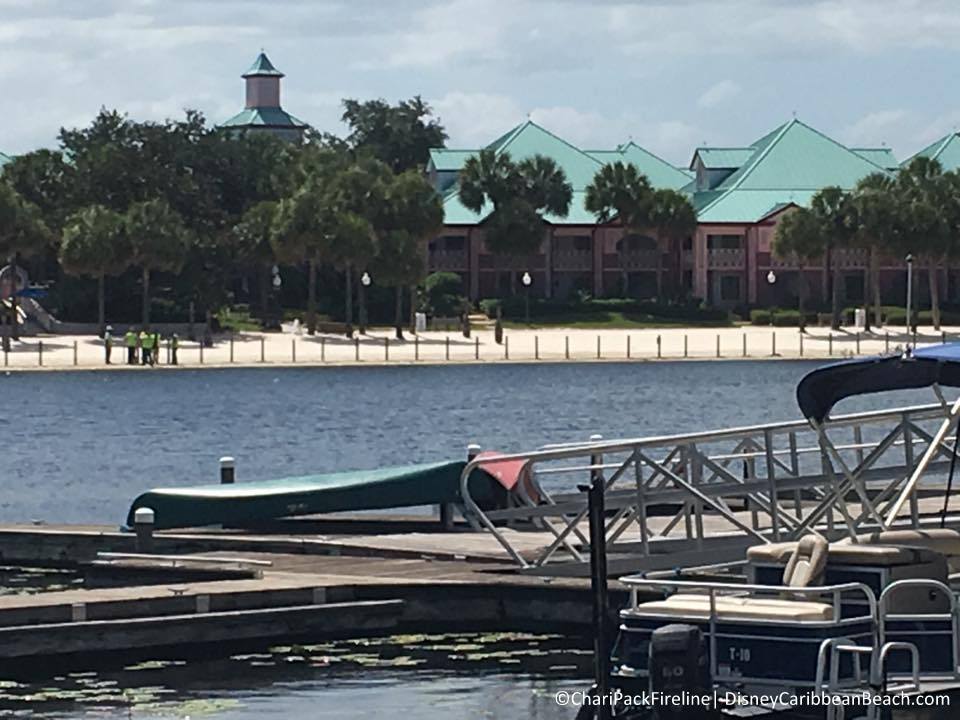 Following the death of a two-year-old Nebraska boy after an alligator attack at Disney's Grand Floridian Resort & Spa, Disney has closed all beaches at resort hotels.
The alligator attack reportedly happened in very shallow water near the shoreline at night. Beaches at all Disney resorts were immediately closed and now Disney is installing what is being called "temporary fencing" at the shoreline.
The "fences" are wooden posts connected by ropes. Disney has also installed signs warning guests to stay out of the water due to alligators and snakes. Prior to the alligator attack all beaches at the Walt Disney World Resort had "No Swimming" signs posted.
Guests have reported seeing alligators in the water for years at Disney – not only in Seven Seas Lagoon, but also on Bay Lake and even in waterways in the theme parks.
There is no official word from Disney as to whether or not these rope fences are permanent or just a temporary fix until a different solution is found. There are reports that most water activities have resumed on Disney's lakes and waterways.
Many thanks to CBR fan Chari Pack Fireline for use of his photo.
What do you think about the fences being installed at beachfront resorts? Let us know in the comments.
Do you love Disney's Caribbean Beach Resort? Subscribe to the monthly Disney Hotels Fan newsletter! Join fellow fans over on our Facebook fan page and follow us on our Twitter feed @DisneyHotelsFan!