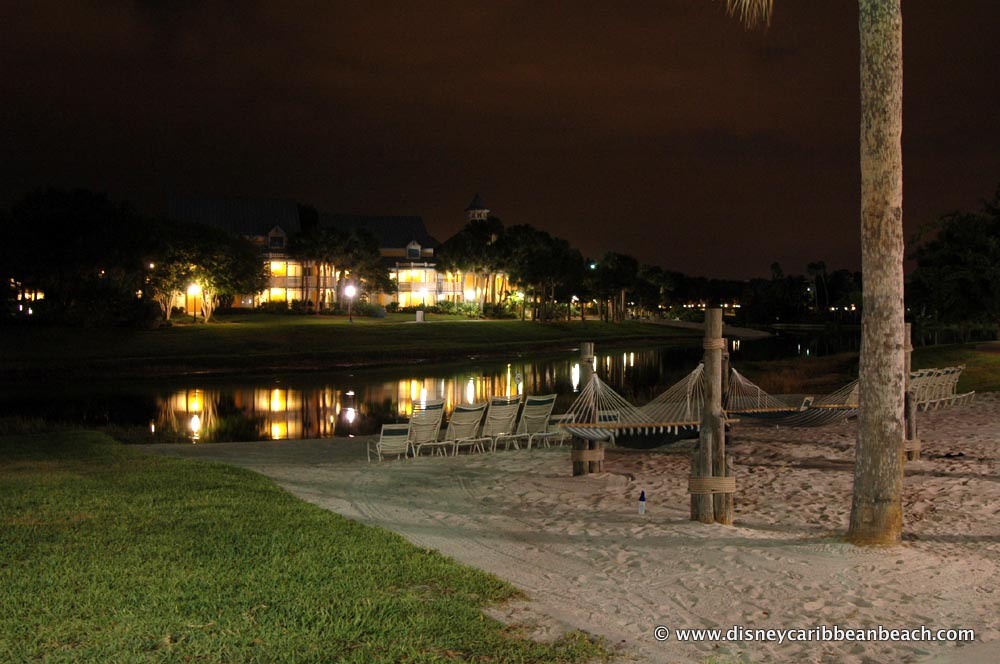 If you have plans to visit the Caribbean Beach Resort on Halloween – October 31 – the hotel has some special events planned for guests!
Throughout the day – from 10 a.m. until 5 p.m. – there will be a "Candy Corn Guessing Game" happening at Barefoot Bay Bike Works.
You'll want to stop by the pool on Halloween as there are special activities planned from 1-3:30 p.m. The activities include: "Name that Weird Tune," "Creepy Crawly Critter Round-Up," "Terrifying Trivia," and a "Petrifying Pool Party" that starts at 2:30 p.m.
There will be a DJ spinning tunes at the Old Port Royale Centertown from 4-7 p.m., and from 4-6 p.m. guests can enjoy several fun craft activities including "Create Your Own Monster Mask" and "Terrifying Towel Toys." You'll want to check with the front desk for the location of these activities.
At 6 p.m. there is a Halloween Costume Showcase planned, and from 6:30 until 7:30 p.m. kids can enjoy trick-or-treating at the hotel.
The special Halloween night 'Movie Under the Stars' is "Hocus Pocus" and it starts at 8 p.m. at Old Port Royale Centertown.
Caribbean Beach will also have pumpkin carving demonstrations each day from October 28-31 at 1 p.m.
Do you have plans to be at Caribbean Beach on Halloween?
Do you love Disney's Caribbean Beach Resort? Subscribe to the monthly Disney Hotels Fan newsletter! Join fellow fans over on our Facebook fan page and follow us on our Twitter feed @DisneyHotelsFan!