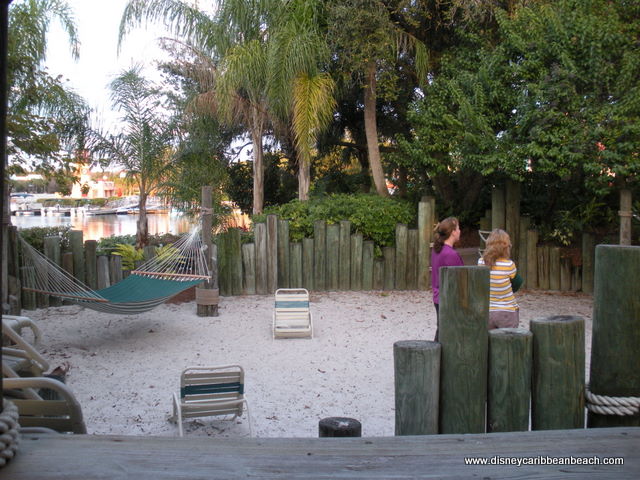 Sometimes it's the simplest things that bring us the greatest joy, and one of my favorite tropical vacation activities is laying in a hammock swaying in a warm breeze. Disney's Caribbean Beach offers several spots to kick back and relax on your Orlando Vacation.
An icon of relaxation, hammocks have been used for hundreds of years. They make for a perfect resting place on the beach for a truly Caribbean feel. Hammocks were even recorded by Chistopher Columbus as being used by the indigenous peoples of the West Indies. Today resting in a hammock is seen as symbol of leisure and easy living.
Disney's Caribbean Beach Resort offers ample opportunity on it's beaches to go native and try out the hammocks. My favorite spot to relax is on Caribbean Cay, which sits in the middle of the 45 acre Barefoot Bay. Here I can stroll through the pathways, take pictures of the old cannons, and wonder at the brilliant tropical birds. Then settle into a hammock and just let the world slip away.
Resting on the beach is also a wonderful way to spend the night with your hunny after a long day in the parks. I highly recommend grabbing a drink from the bar and settling into a hammock together on the east side of the lake to watch the sunset over the beautiful tropical visage.
I'm ready to head off for my next Orlando Vacation right now! Which Caribbean Beach Hammocks are your favorite? Leave a comment and let me know!
This post was part of the Disney Blog Carnival #36!
Stop by the Carnival and join all the fun!