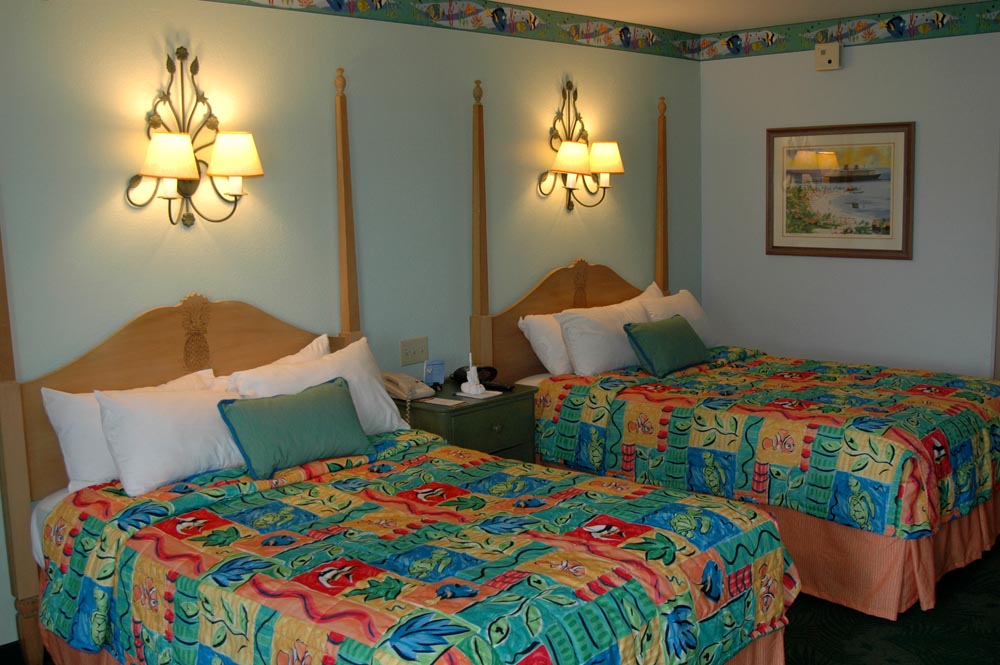 Leaving a tip for your hotel housekeeper (or "Mousekeeping" as it's more affectionately called at Walt Disney World) shows your appreciation for her work during your stay. It also allows you to thank her for any additional service that she may provide, such as bringing you extra pillows or creating special towel animals for your enjoyment.
Most people staying at a Disney World hotel should be tipping between between $2 to $5 per night for a standard room. A $2 to $3 tip is more common for a moderate hotel or value room, while $5 is acceptable for deluxe accommodations. If you are staying in concierge a suite or a large DVC Villa with multiple rooms then you may consider leaving more.
I tend to leave a greater amount when traveling with small children, or a larger number of people who make a bigger mess then when it's just my husband and I. In addition, it's polite to give your housekeeper a dollar or two each time he completes an additional service, such as delivering forgotten toiletry items to your room.
Before leaving home, I put the tip for each day in a prettily decorated envelope marked "Mousekeeping" with a message of thanks for their service. Every day before heading out the Park I then grab an envelope and leave it on the bed for them. It's best to tip daily, because Disney's housekeeping works on shifts and you want to be sure that the person doing the work is able to collect the tip.
Next tome you're headed down for your Orlando Vacation, don't forget to plan on leaving a little extra something for the Cast Members that keep your accommodations looking fabulous.