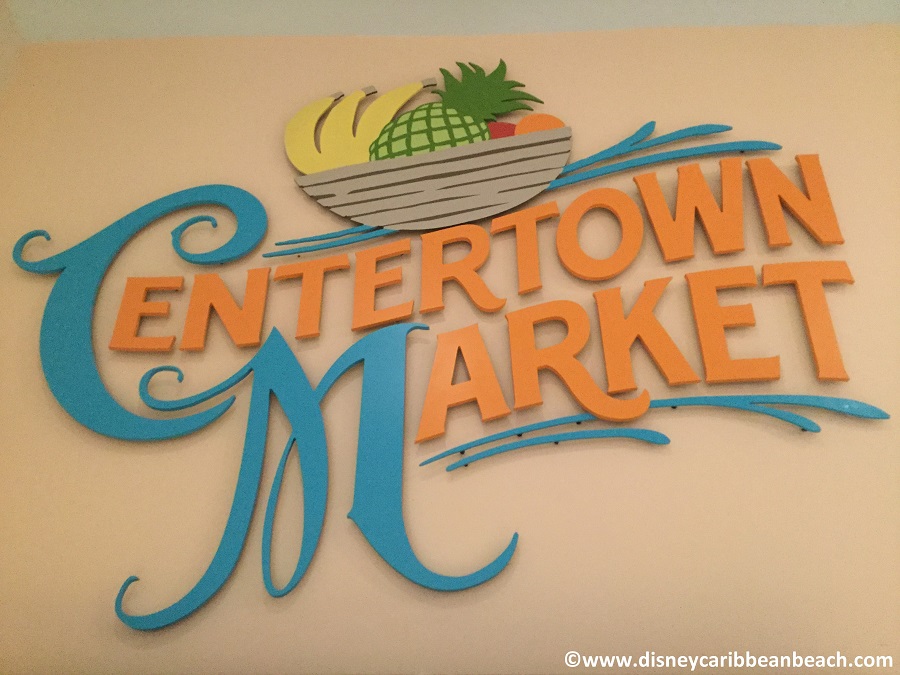 Centertown Market has been expanded with the goal of providing an "indoor street market vibe." This is the NEW counter service location serving up breakfast and dinner, and offering grab-and-go items all day long!
The visual centerpiece of Centertown is a hand-painted mural inspired by the colors, music, and feel of a Caribbean festival. It's right above the beverage bay.
Ample seating is available inside and outside!
The Grab and Go area inside Centertown Market is also where you pick up your refillable mug.The mug is good for refills throughout the Caribbean Beach Resort (including the pool bar) during your stay.