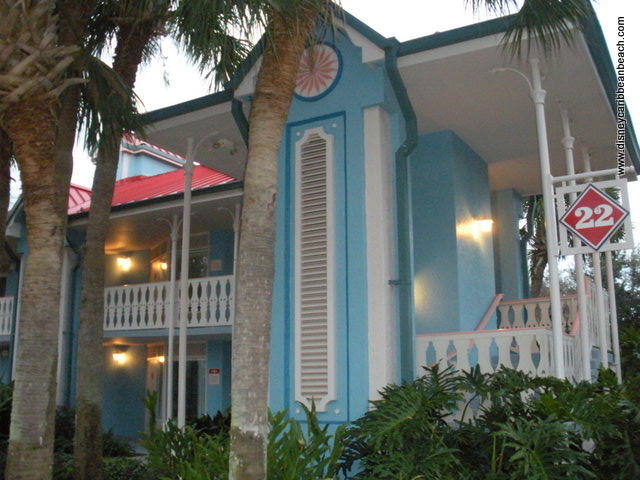 Martinique is located between Barbados and Old Port Royale Centertown on the north side of the resort, and is made up of CBR buildings 21-26. Martinique is a "preferred" area of the resort due to its closeness to OPR, so it will cost an extra $25 per night to stay in buildings 24, 25, and 26.
Building 23 is closest to Martinique's bus stop. Buildings 22 and 24 surround the quiet pool. Buildings 25 and 26 are closest to Old Port Royale.
The buildings are painted in light and dark blue with accents of pink. There is white lattice work and a coral colored roof on each building.
Martinique has its own quiet pool, guest laundry facilities, bus stop, and beach. The nearest playground is in Barbados.