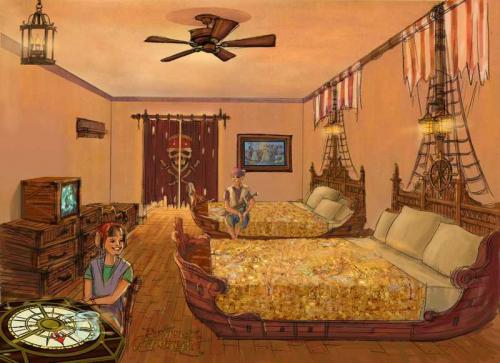 Pirate-theme rooms are now available for booking! Now, even your resort room can make you feel like you're in the middle of a Disney movie!
They are located in the Trinidad South area of the resort, and feature beds that look like pirate ships, dressers themed as old crates, old Spanish Caribbean lanterns, and a "navigation" table!
A standard-view Pirate room will cost about $25 more than a non-Pirate room. Add a water-view onto that pirate theme and it will cost you another $25, so make your choice accordingly.
And remember that Trinidad South is pretty much as far as you can get from Old Port Royale and still be at the resort, so bring your walking shoes!