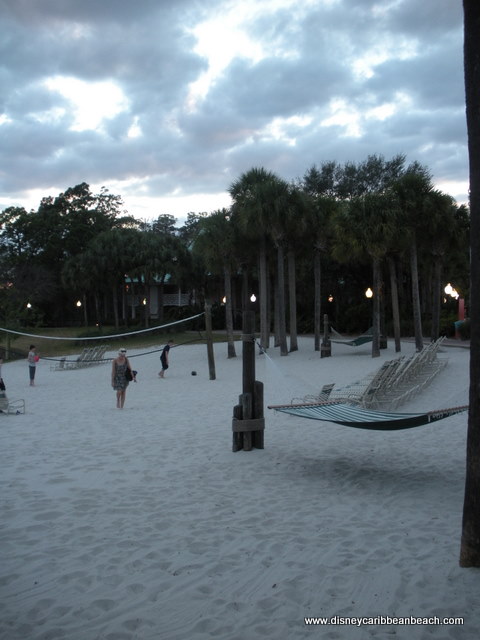 FISHING
Bass Fishing is BIG in Disney World! With several lagoons, bays, lakes, etc. to troll around in, there are lots of fishing excursions to choose from. Lucky you that you can head out on the water in your own backyard at Caribbean Beach Resort!
Two-hour, private catch-and-release fishing sessions for up to 5 guests are available departing the Barefoot Bay Marina. Included in the price are: a guide, equipment (rod, reel, bait), and beverages (guests may NOT bring their own beverages or food onto the boat). Also included is a voucher for a one-year BASS membership; 11 issues of Bassmaster Magazine; and the accompanying rights to discounts, tournament entry, etc.
Costs are:
7 or 10 am departure: $260
Afternoon (usually 1:30pm) departure: $230
7 or 10 am departure–4-hour trip: $445
Also available are Nitro excursions, where guests hit the water on a tournament-style Bass fishing boat. Prices are similar to the regular fishing excursions, but there is a max of 2 guests per boat.
Call 407-WDW-BASS for reservations; you can book 90 days in advance, and there is a 24-hour cancellation policy. Full cost will be charged for no-shows.
SPORTS
Other exercise can be had on your Disney World trip, believe it or not!
Caribbean Beach Resort has a beach volleyball court for guest use on the beach between Barbados and Martinique. Or you can head out for a jog on the 1.4 mile promenade around Barefoot Bay. And don't forget to rent a few bikes with the family for a ride around the Bay as well!
Visit our Activities & Amenities image gallery for more photos!