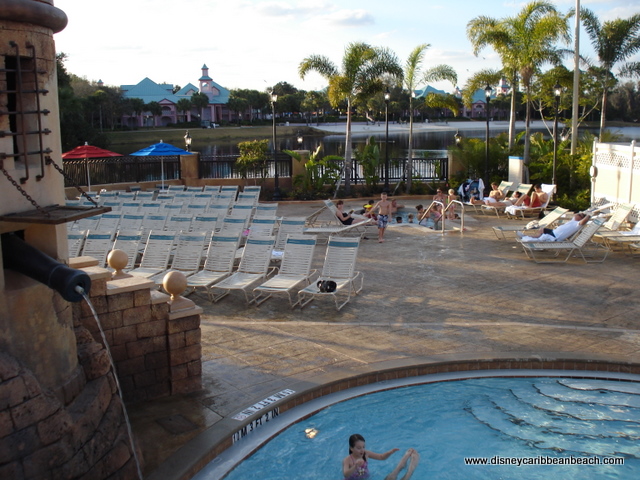 1. Pool time with a frozen concoction. The Banana Cabana pool bar is a CBR fan favorite, with some of the nicest bartenders at Disney World. So why not grab yourself a frosty beer or a rum-filled libation –Jack Sparrow would approve! Then park yourself by the pool and relax while catching some rays.
2. Barefoot Bay boat and bike rentals. Wanting an active activity? Rent one of several different types of boats — pontoon, sea racer, sailboat, canoe and more. Or, you can rent a bicycle or surrey bicycle and circle around Barefoot Bay for a scenic view while getting some fresh air.
3. Explore Caribbean Cay. This relaxing area in the middle of Barefoot Bay is a best-kept secret! Visit Caribbean Cay in the evening hours to watch a sunset with your spouse, or grab some drinks and head over to explore with a group of friends. There's covered swings, hammocks, picnic tables and more available for use.
4. Bass fishing excursion. Two-hour, private catch-and-release fishing sessions for up to 5 guests are available departing the Barefoot Bay Marina. It's a great way to bond with a group of adults friends or family.
Do you love Disney's Caribbean Beach Resort? Join fellow fans over on our facebook page and follow us on our twitter feed @DisneyHotelsFan