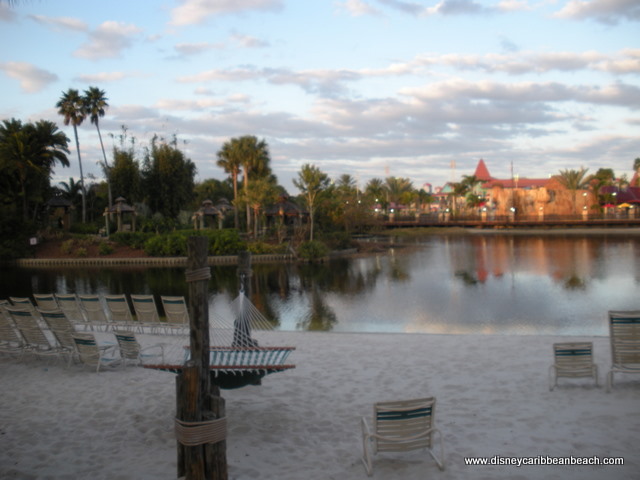 Disney knows what you want, and that's why they make you pay extra for it!
Preferred locations at Caribbean Beach Resort include rooms in the villages of Martinique (buildings 24, 25, and 26 only) and Trinidad North–located on either side of Old Port Royale and close to the food court, shopping, and theme pool. These rooms will cost you about $25 more per night, but might save you miles on your legs!
Water-view rooms at Caribbean Beach Resort include any room that has a view–however slight–of Barefoot Bay or a pool (theme or quiet). These rooms will also cost you $25 more per night.
Additionally, $25 extra per night can also purchase you a guaranteed king bed room.
What's good about dishing out that extra cash is that your room is now guaranteed to be whatever you're paying for–no need to worry about requests being met at the check-in desk. That said, make certain when you make your reservations that you are confirmed for the room you think you're buying–it should say "preferred location," "water-view," or "king bed," depending on your preference, on your reservation documentation!