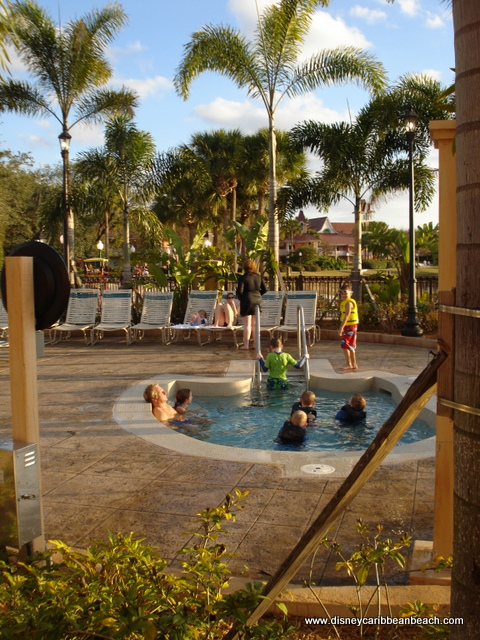 We recently asked our facebook fans, "What's your favorite way to relax at Caribbean Beach Resort?" Turns, out there's a a few common themes! Read about the ways that our facebook pals kick back and seek out some relaxation.
Beaches
Situated along the shores of Barefoot Bay are several beach areas, where Margaret Y. said she likes to relax "with a good book."
Nearly everyone has a favorite place to sit on the beaches — the hammocks!
Angela O. and Carol R. both said they love sitting in the hammock on the beach, but Maureen R. takes it a step further. She said she likes to relax by "sitting on a hammock by the beach with a cool drink."
Pool
Another common way to relax — the pool! Constance S. enjoys swimming in the pool to relax, while Shelly P. said she likes to sit in the shallow end. Dee E. simply likes to be poolside, and so does Dawn. O.
And Lisa A. likes to relax with a special pool experience: "Watching fireworks while in the main pool was awesome!" she said.
Drinks
Cindy G. and Sharon R. are on the same page. They love to relax with drinks by the pool. Gemma M. mentions our fan favorite pool bar, Banana Cabana.
John B. said he's like to grab an ice-cold drink, then head over to one of the Jacuzzis.
And Christopher G. gives us a great idea: "Something that I tried this past May: Drinks IN the pool while sitting about waist deep in the zero-entry part of the pool leaning against the left side of the poolside. VERY relaxing!"
Other great ways to relax
Tina A. likes to relax in different ways depending on the time of day. "Poolside daytime… hammocks at sunset!" she said.
And Donna K. said she likes to relax on Caribbean Cay, in one of the swinging chairs.
What's your favorite way to relax at Caribbean Beach? Do you enjoy the beach, the pool, Caribbean Cay, an adult libation, or a combination? Leave a comment below!
Do you love Disney's Caribbean Beach Resort? Join fellow fans over on our facebook page and follow us on our twitter feed @DisneyHotelsFan