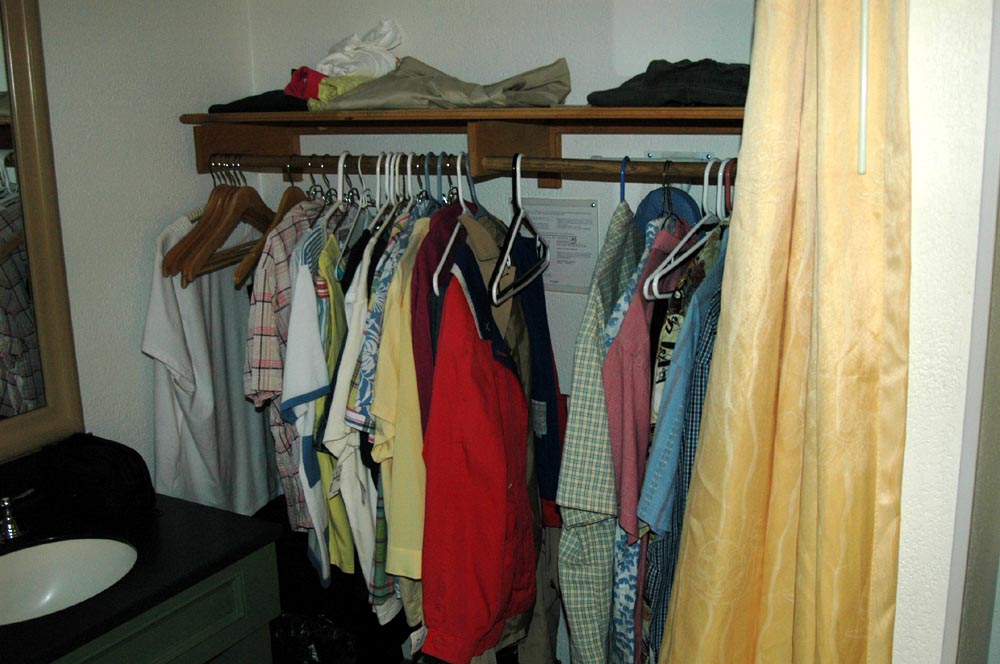 It can be tough to stay organized when traveling, and when you add kids into the mix, it takes military precision to make sure you have everything you need and that it's easy to access once you settle in. Now, I know that a lot of people live out of their suitcases when they take an Disney Vacation, but I'm taking the chance with this post to advocate unpacking and settling in.
Even when traveling for a couple of days, unpacking the suitcases and putting things away where they "belong" helps my family get out the door faster in the morning, and saves stress at night. Not only does unpacking help us stay organized, but it also makes Disney feel a little more like home.
Once you get into your hotel room, be sure to make a quick inspection of your room. Check that everything works, that it's suitably clean & in good repair, and that there are no infestations. I know you're at Disney, but it really is best to check. Once you're sure everything works and the room is okay, then it's time to settle in.
So how do we go about unpacking? Here's what arrival night looks like for most of our trips:
Hang clothes and give them a quick spray with wrinkle remover so we're looking our best for pictures. Clothes worn together get hung together for quick morning access.
Everyone gets their own drawer for undies & PJs.
Swimsuits all go in one drawer so they're fast to find when we need them.
One spot is designated leave our shoes so that when we take them off it keeps people from tripping over them.
Toiletries get moved to the bathroom and if we're staying someplace without counter space, everything stashed in a hanging shoe organizer that's hung over the bathroom door.
Electronics are set up at the desk, so that we're online and everything gets charged for the next day.
Extra travel documents and money that isn't needed the first night get put into the safe.
Once that's done suitcases get stashed out of the way in the closet or under the bed and we can head out for whatever the night will bring will the knowledge that we won't have to be rummaging around for PJs bleary eyed at the end.
When there's a place for everything and everything's in it's place, my large family can get ready with ease. Staying organized on vacation isn't a must for everyone, in fact USA Today says only 47% of travelers unpack. However for my family unpacking our bags makes the difference between an easy trip and chaos.
Do you unpack when you travel? What's your tip to offer for staying organized during hotel stays?